WDM-CS528 Oil Tanker tamper Evident Container Cable Security Seals with logo printing
Name: Oil Tanker tamper Evident Container Cable Security Seals with logo printing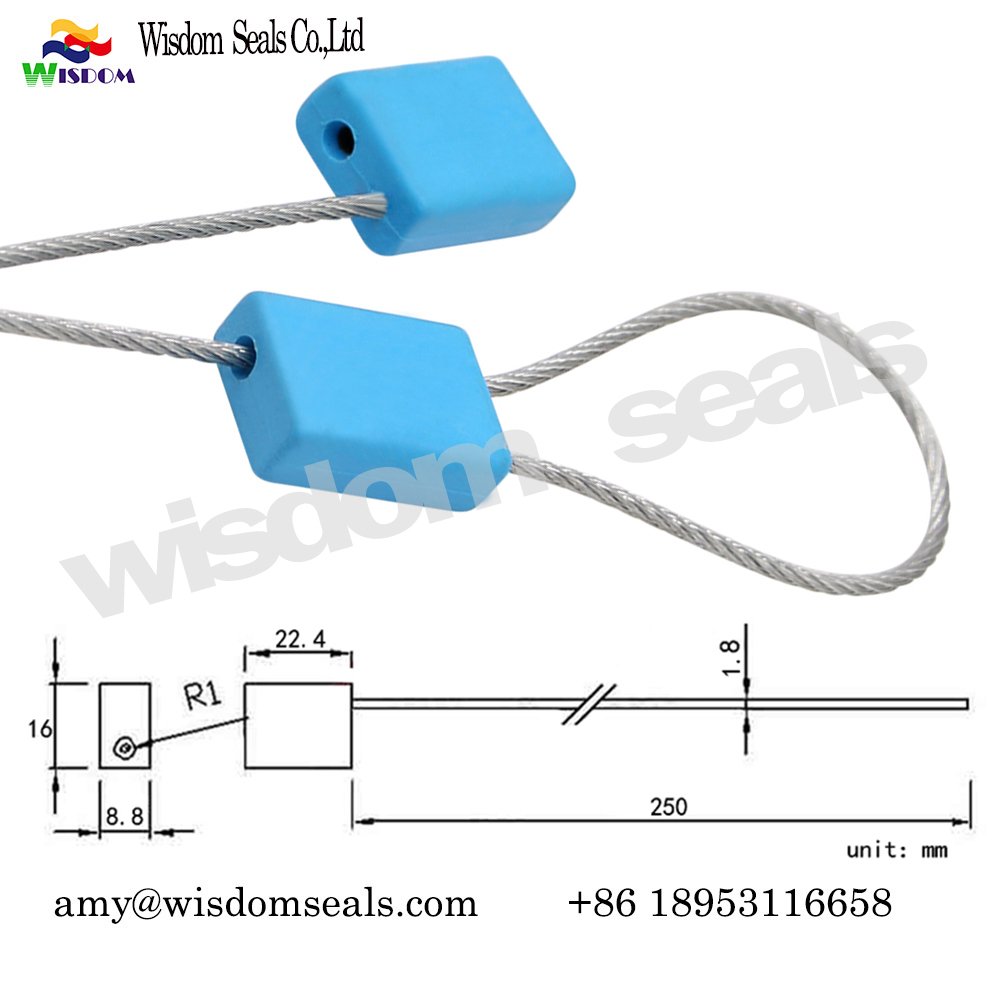 Application: All kinds of ISO Containers, container trucks, doors,trucks, post packages and Tanker trucks, rail cars, meters、postal parcels, Containers ocean shipping , Logistics transportation ,Van trucks, trucks, tank trucks, railway trucks,Hatches, and all kinds of ISO container etc.
Material:Inner Steel head wraped with ABS plastic outside
Dimension:Please take the following drawing for reference.
Average tensile strength:>2500N
Customization: Logo, bar code or other info. can be customized on the seal
Colors: red, yellow, blue, green, white, purple, other colors can be customized
Size of Matched steel cable:Ø 1.8mm x 25cm, length can be customized.
Package:100pcs/bag, 10bags/carton
Carton dimension:35 x 25 x 27 cm
Gross/net weight:14.5kg/14kg
Product Name

Oil Tanker tamper Evident Container Cable Security Seals with logo printing

Material

ABS & galvanized cable wire

Color

pink, purple, red, black, Blue,Yellow,Green,White Or Customers Required

Printing

Laser print or hot stamping

Packing

100 pcs/ bag , 1000pcs/ carton or 2000pcs/ carton

Carton Dimension: 35*25*27cm

Certification

ISO17712,ISO9001

Application

Special for oil trucks, cement tanker, train door, meter box, money bags,cargo shipping, container trucks and doors, heavy-duty boxes and cases, air and sea containers, container truck transport, tanker transport,

bonded silver box meter box car transport ,ammunition boxes that require security system

etc.